Nicolet National Forest.
These pictures were all taken in September, 1996.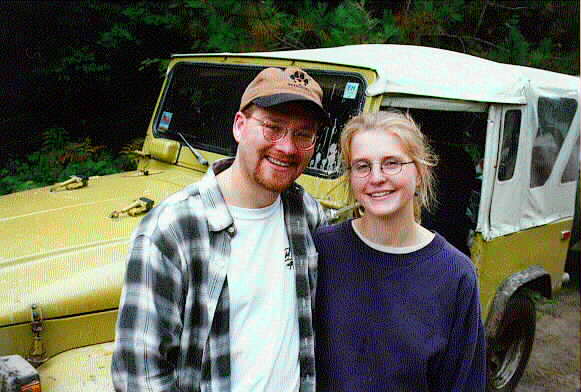 This is Matt and Karie with our 1975 FJ40. License plate "UGLY 75."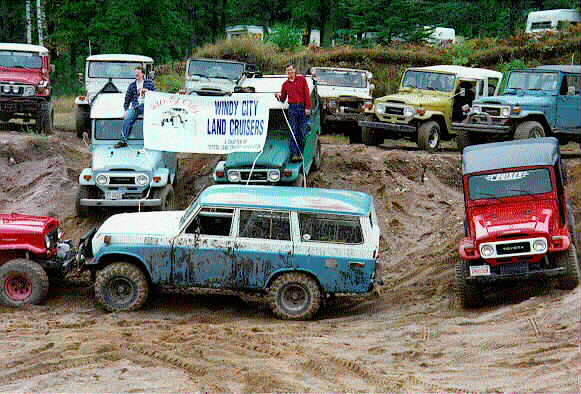 The Windy City Land Cruiser gang. In September 1996, we journeyed to the Nicolet National Forest in Wisconsin
(about 75 miles NW of Green Bay) to drive our manly vehicles over rocks, sand, mud, and some leaves and twigs.
---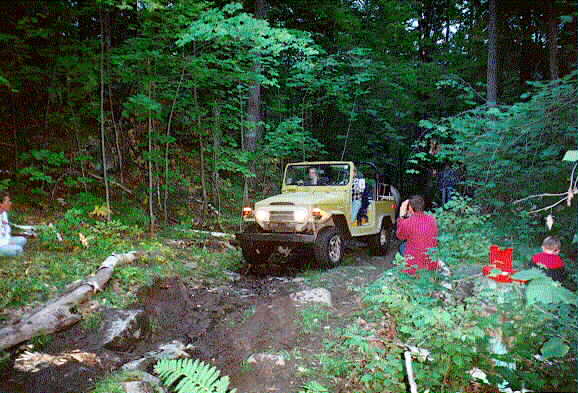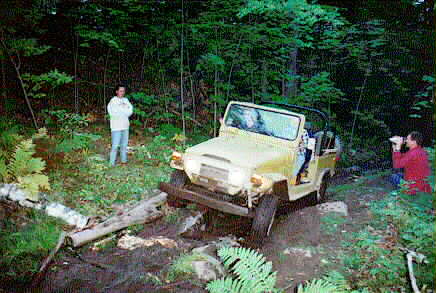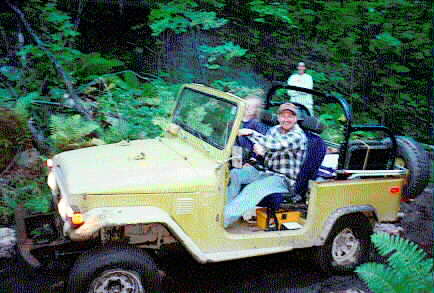 Soon after these pictures were taken, it started raining.
---
We're lined up and ready to go.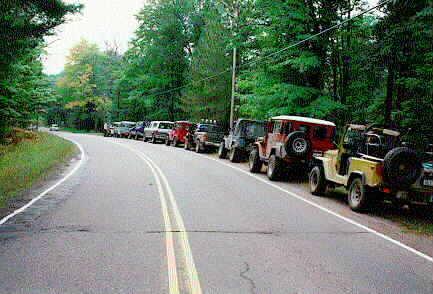 ---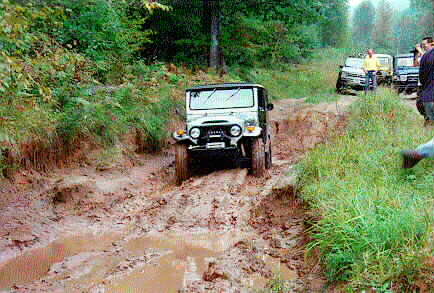 P.J. LaReau and crew demonstrate how to take on the big mud.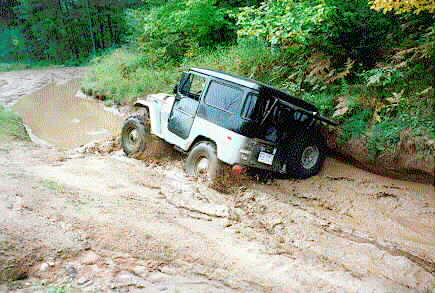 ---

Jason Moore walks right through deep mud with his 1979 FJ40.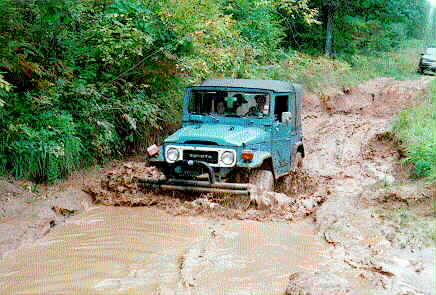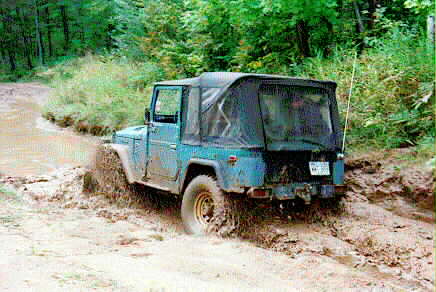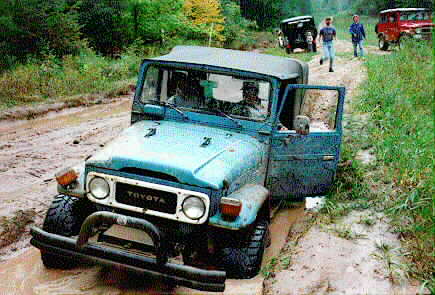 ---
We went through the mud too.
PJ had to give us a yank with his SuperWinch once, but otherwise we were ok.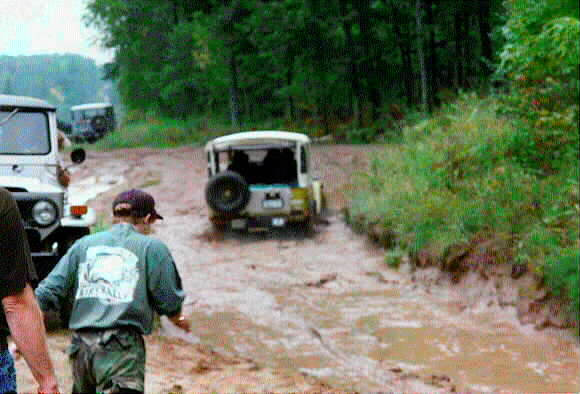 ---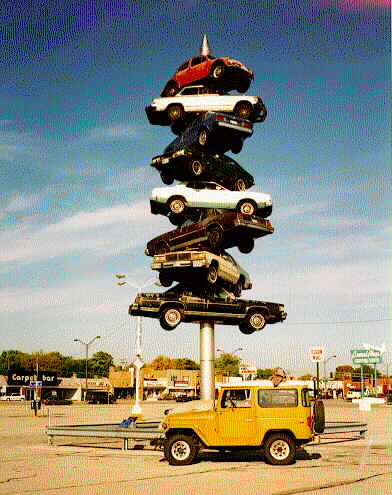 You may have seen this sculpture in the movie "Wayne's World."
While other cars end up in the great big place in the sky, the Toyota Land Cruiser keeps on going.
That's Elsie the Land Cruiser mascot on the roof. She had a good visit in Chicago.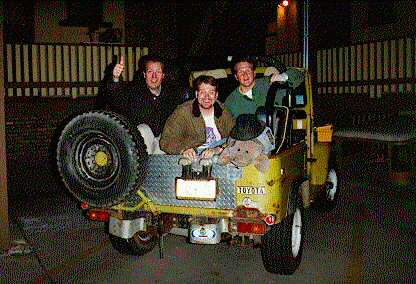 The first removal of the hard top. Hans Vrensen, Matt Farr, Chris Marshall.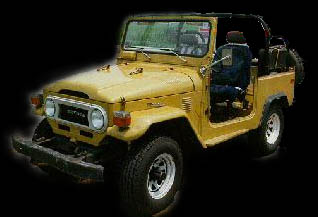 She was an ugly Cruiser, but she had great personality.
Web page originally created 11/20/96.